1. Online installation
1.1 Google Play installation and activate
https://shop.zidoo.tv/blogs/news/how-to-use-google-play-store
1.2 Search and download APK you want to install in Google Play
2. USB Flash Disk installation
2.1 Copy the application install package into USB flash disk. Plug the USB flash disk in USB2.0/3.0 port in the media player. The media player will prompt to "Detected the external device", select "Open". You can also use file explorer to open the USB flash disk.Enter USB flash disk path to select the software package you need to install.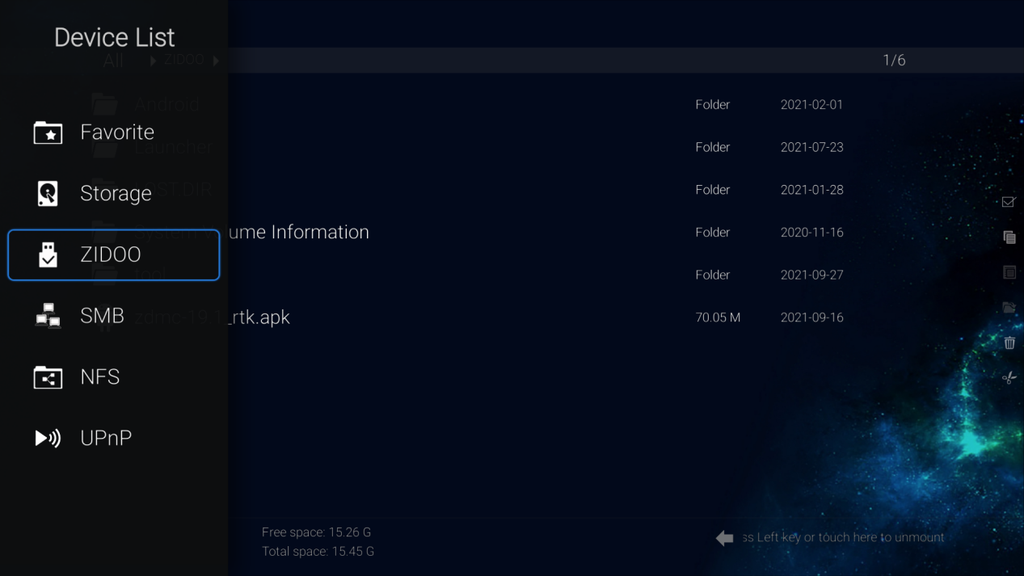 2.2 Press"OK" button on remote control to install.Click"install" and wait for the installation to complete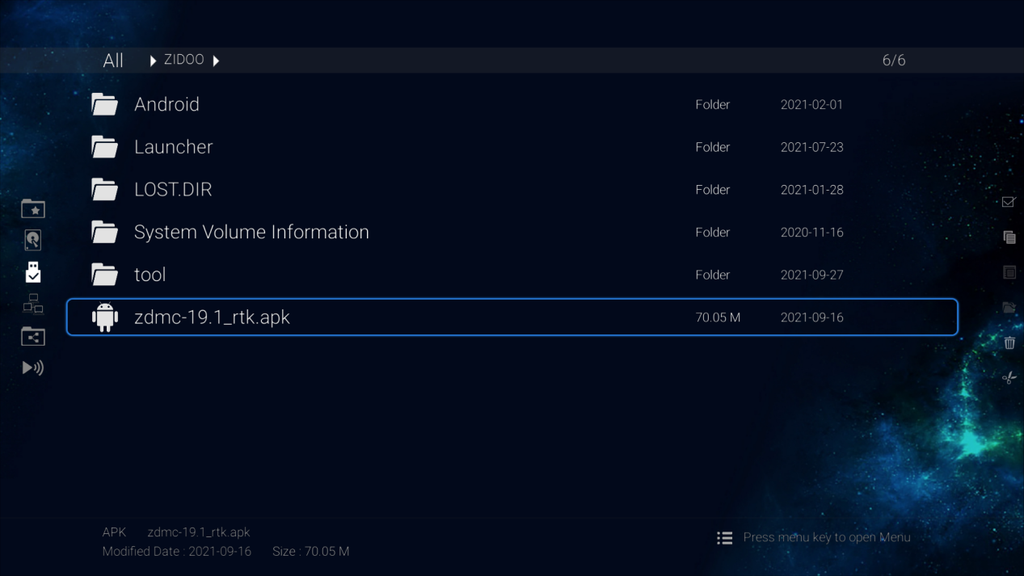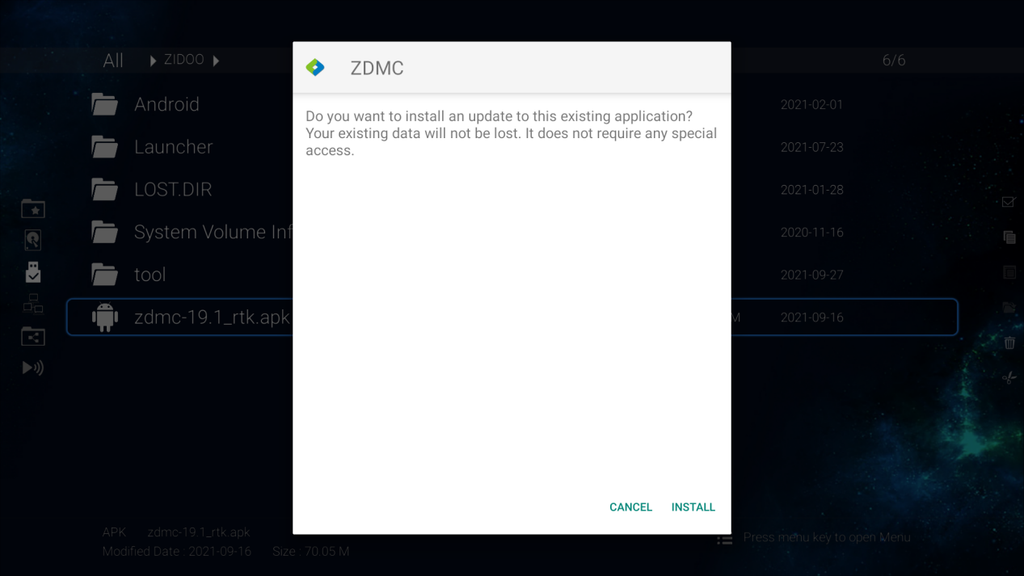 3. Zidoo Controller Installation(Recommended)
3.1 Mobile phone need to install Zidoo Controller APP first( scan QR code to download), and pairing with Zidoo media player in the same LAN.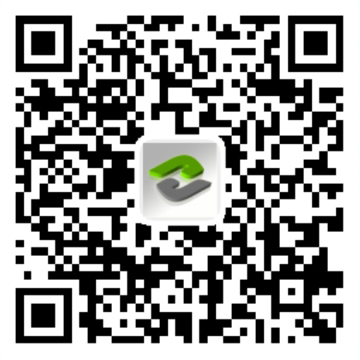 3.2 Open the Zidoo Controller on an Android phone, enter " APPs" to click icon"+" in the upper right corner, it will automatically scan the application installation package in the mobile phone storage space. Manaully select the application you need to install, click "install", then it will be installed to Zidoo media player.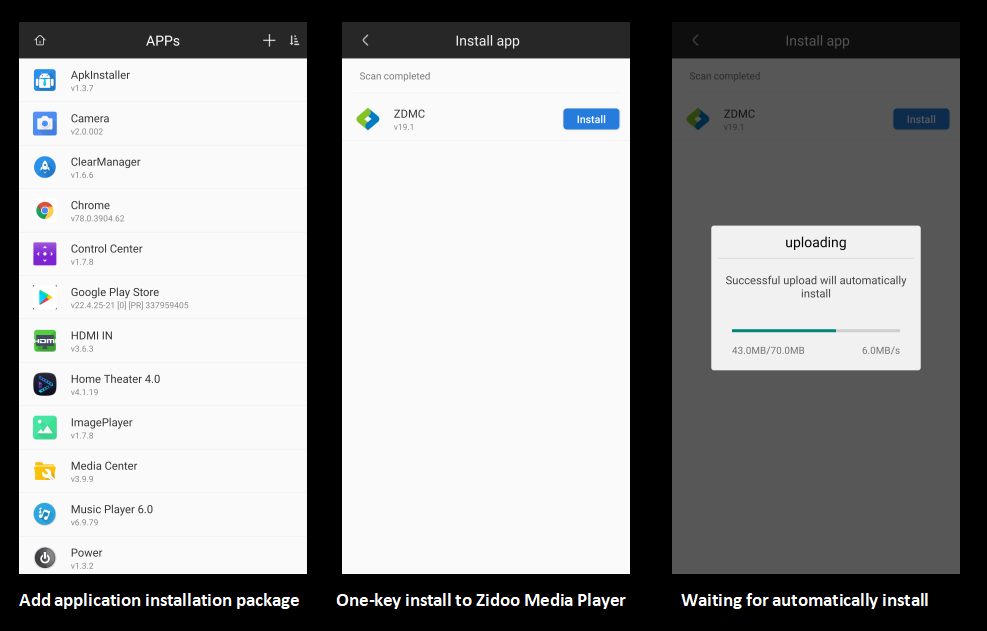 4. Web Remote Installation
4.1 Click "About" in main interface of media player or enter "QUICK SETTINGS→OTHER→About" to check and record its IP.
Open the PC browser and input IP:18888 in the search bar to enter the Web remote installation interface.
Note: For Web installation. It is recommended to use Google Chrome and turn on flash, other browsers try to switch to exteme speed or compatibility mode.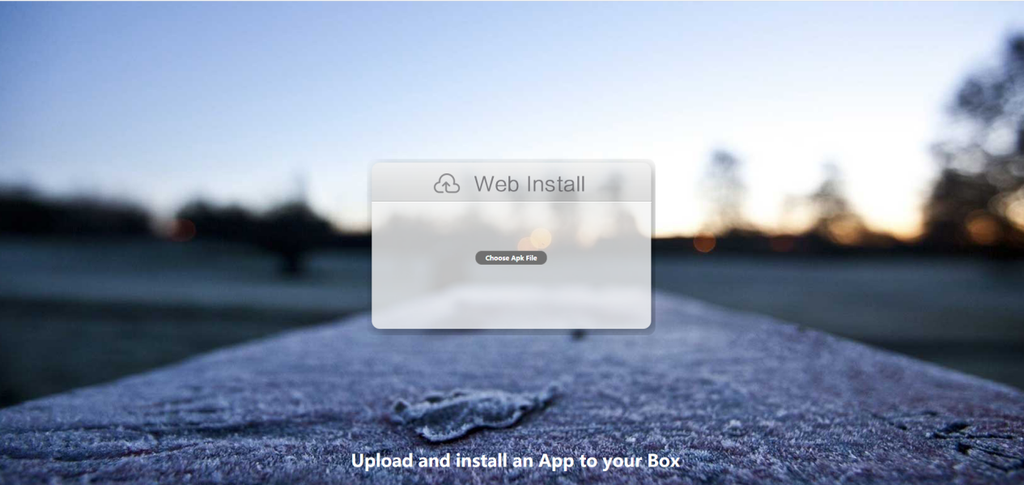 4.2 Select software package you need to install, click"Open".
4.3 Waiting for software package upload to media player, Media player will automatically install it after the software package upload is complete.